Carpool Karaoke is so much fun. Seriously. That's why like, every celebrity is on it, from Adele, to Sia, to Stevie Wonder, I mean, it's just the best.
So when it was announced that Gwen Stefani would be a guest on James Corden's popular segment, I got excited.
But nothing could have prepared me for the backseat awesomeness that ensued when George friggin' Clooney and Julia Roberts piled into the car to accompany Stefani's vocals.
Things started off as a duo act where James and Gwen rattled off some No Doubt tracks.

And Stefani got hella expressive.

But then, outta nowhere, George Clooney and Julia Roberts decided to join in on the fun.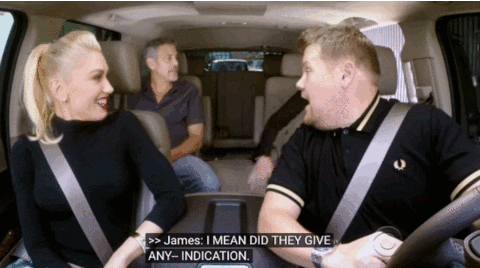 giphy
And when I mean fun, I mean tons of fun. Just take a look at Clooney getting all into it.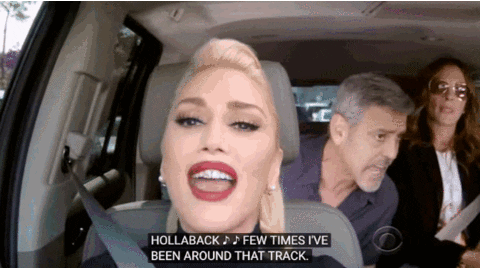 giphy
Check out the whole video below, which is totally worth the watch.
I mean we're talking carpool karaoke with Gwen Stefani, George Clooney, and Julia Roberts, people, of course it's going to be awesome.